Open up "Computer" (Windows Vista/7) or "My Computer" (Windows xp).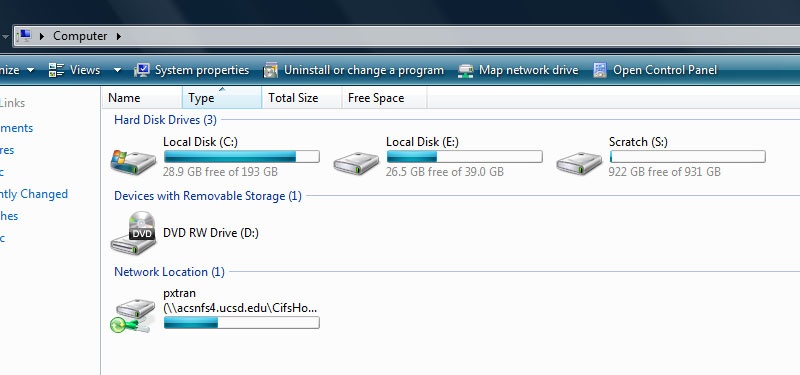 On the top menu bar, click on "Map network drive". For Windows XP, click on tools on the upper menu then click "Map network drive."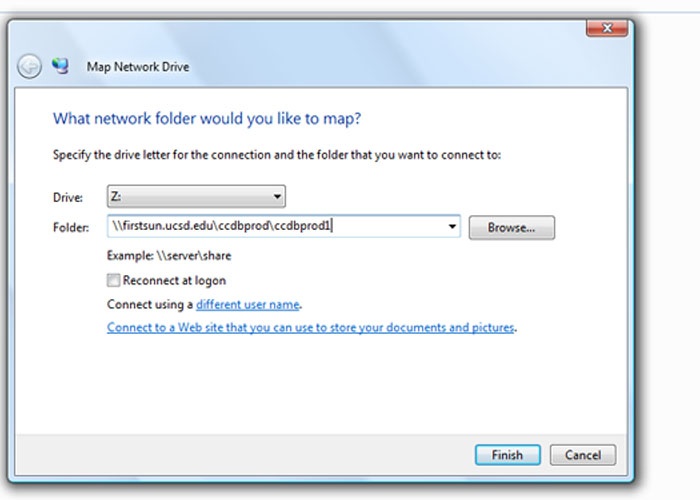 Enter in the desired location. For example, "\\firstsun.ucsd.edu\ccdbprod\ccdbprod1" to get to ccdbprod1.
Then enter in your user name and password. Note: Mapping a network drive will only work with a wired connection to the network.
Once your username and password has been verified, a window will pop up with the appropriate folder to your desired location.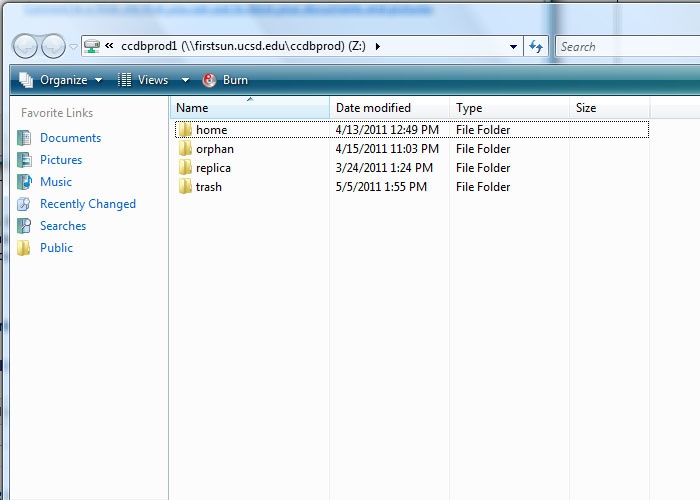 You can also access the mapped drive from "Computer."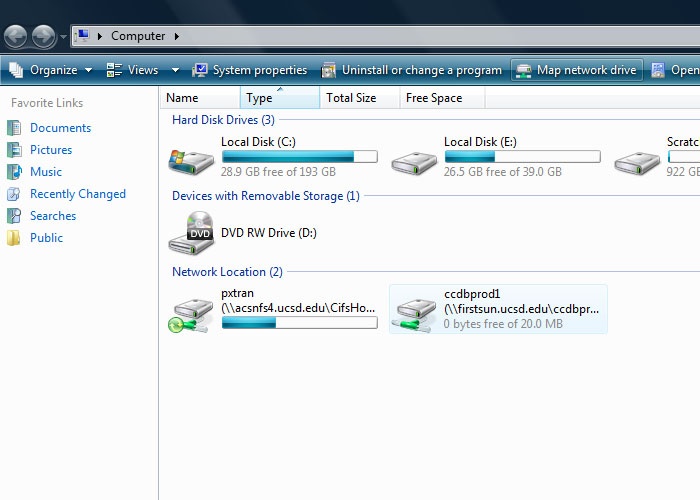 To disconnect the network drive, simply right click the network drive and choose 'Disconnect'.