Download
---
To get the latest software click this link: Telemicroscopy.zip
Installation
---
To install the software package on your Microsoft Windows PC simply click the setup.exe file from the .zip file that you have downloaded and the following windows will guide you through the installation process. You will have the option of installing the software package to the directory of your choice as well as create a desktop shortcut.
IF you do not have the 3.5 .NET Microsoft Framework installed on your client PC, it will prompt you to download it from the Internet. You can either choose to do this or download the .NET Framework on your own. You should use at least the 2.0 .NET Framework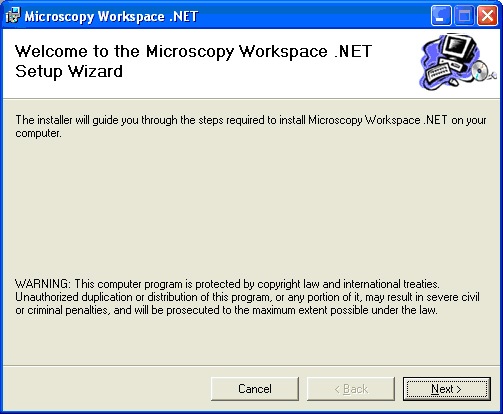 When the process is finished you will see an icon on your desktop that you can double click to start the software.
Starting the Software
---
If you are running a Live session then when you contact NCMIR you will be given the appropriate ip addresses to connect to an electron microscope.  If you would like to simply see the available functionality then simply launch the software in "Demo" mode.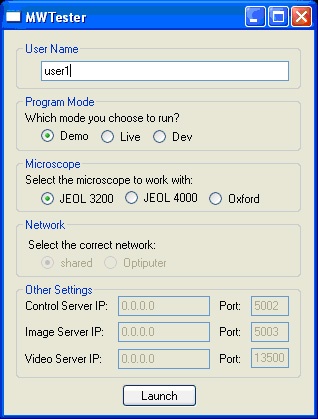 You will be provide with a username to use, if you run the software in demo mode then it does not matter what you choose as a username.  The most important part of running a successful live session will involve entering the correct ip addresses and port numbers.
The following screenshot is what typically is seen when one runs a telemicroscopy session.
The video panel is not currently shown nor will it be if it one runs it in demo mode.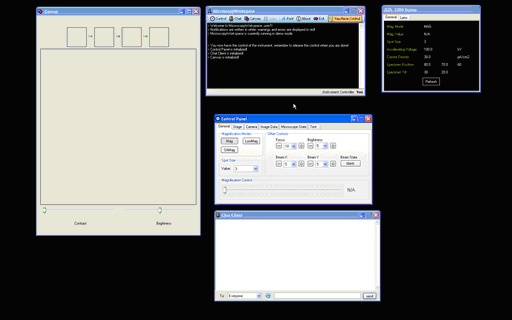 Software Panels
---
The stage panel allows you to control the x,y,z, and tilt goniometer.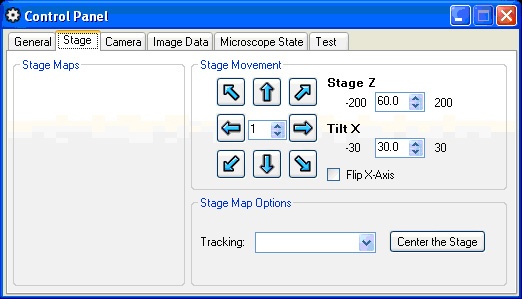 The Camera Panel allows users to specifiy an exposure time and acquire a high resolution image from the microscope.  Users have the option of saving the image to a desired directory locally.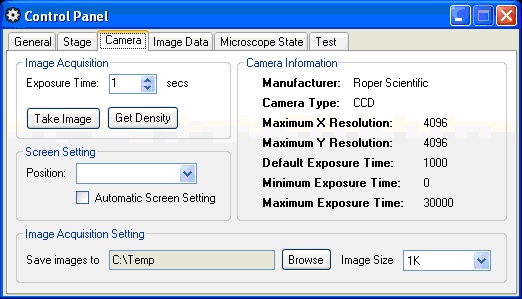 The Image Data Panel tracks the images taken from the microscope.
The General Control Panel allows users to change magnification, focus, and brightness.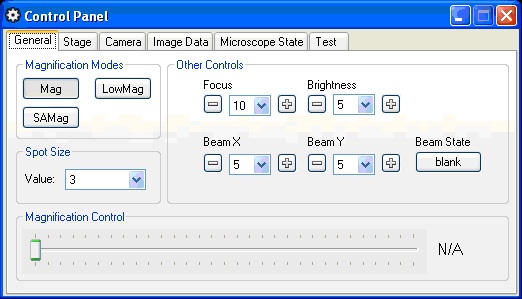 Questions and Comments
---
Please email tmolina@ncmir.ucsd.edu